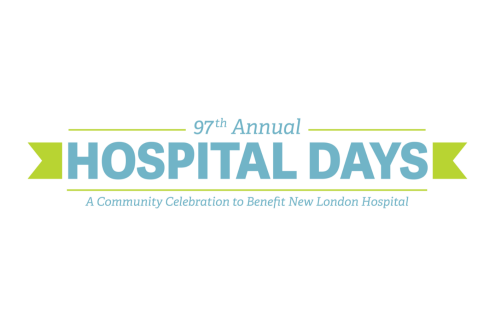 New London Hospital (NLH) has reorganized and rebranded its nearly century-old event, Hospital Days. Scheduled for Thursday, August 3, through Saturday, August 5, it will kick-off with a new community forum featuring NLH CEO and President, Tom Manion.
Hospital Days will still feature core activities, including the Midway and parade, while offering enhancements and expanded activities for families on Saturday. However, the Hospital Days-associated triathlon will no longer be held due to rising costs and a decline in participation.
"After a two-year pause for COVID-19, it became apparent that we needed to recalibrate and realign Hospital Days to better serve the Hospital's mission," explained Kathleen Kennedy, Sr. Director of Community Partnerships and Engagement, NLH. "Through conversations with past attendees, community partners and sponsors, we discovered the need to underscore the original purpose of the event – established in the early 1900s – as a community-sponsored fundraiser that supports NLH."
The newly launched Hospital Days Brand highlights NLH's mission to provide high-quality healthcare to the region while raising critical funds to support its delivery. The event's new logo features vibrant colors and the tagline, A Community Celebration to Benefit New London Hospital.
"We wanted to make the logo more relevant to the purpose of the event, which is to raise critical funds to support NLH operations, and to demonstrate that we accomplish this by collaborating and celebrating with the communities we serve," Kennedy said. "This new look and feel gives the event a strong identity that resonates with our friends and neighbors."
A critical part of this rebrand is the transition of Hospital Days proceeds from supporting the unrestricted Annual Fund to an annually-selected fundraising priority.
"The community expressed a desire to know exactly what event proceeds were supporting, and a recommendation was made to use this as an opportunity to highlight an area of need," Kennedy shared.
The 2023 Hospital Days beneficiary is NLH's Hematology-Oncology Infusion Services. Funds raised will help improve and enhance the infusion patient experience.
"The chance to highlight NLH's infusion services and raise awareness about this important resource right here in the Lake Sunapee Region is outstanding, said Michelle Miller, Clinical Nurse Supervisor of the Oncology/Infusion Therapy Department. "Individuals and families who haven't needed infusion therapy, whether it be for a cancer diagnosis or a chronic illness, may not realize these services are available to them in a comfortable setting closer to home."
The community is invited to attend Hospital Days and to begin planning creative contributions for this year's parade theme, A Story Book Celebration, inspired by New London's very own literary legend, Tomie dePaola.
For additional information on the Hospital Day schedule, to register for the parade, and to donate or sponsor activities to benefit Infusion Services, visit our Hospital Days web page. Questions are welcomed at community.relations@newlondonhospital.org.
About New London Hospital
As a member of Dartmouth Health, New London Hospital is a Critical Access Hospital serving 15 communities in the Kearsarge/Lake Sunapee region in central New Hampshire, providing primary care and specialized clinical services in a patient and family centered environment. In addition to services at the main campus in New London, primary and some secondary care is offered at the organization's Newport Health Center, a rural health center in Newport, NH. For more information, visit the New London Hospital website.