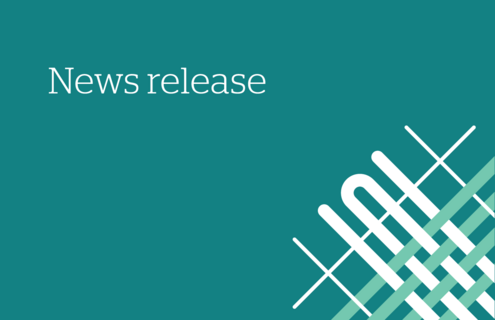 Tom Manion, New London Hospital (NLH) President and CEO, is pleased to announce that Lauren A. Geddes Wirth, MD, (Geddes) has been selected as NLH's new Chief Medical Officer.
Dr. Geddes joins NLH with a combination of experience in outpatient clinical care, program development and executive leadership. As CMO, Dr. Geddes will lead clinical and quality initiatives that support the provision of consistent clinical performance and practice standards across the hospital.
"New London Hospital is excited to welcome Dr. Geddes and to benefit from the wealth of experience she brings," Manion said. "We look forward to working with her as she collaborates with our medical staff to support our organizational mission of providing high-quality healthcare to our communities."
Dr. Geddes graduated from Dartmouth College and the Brown-Dartmouth Program in Medicine. She completed her pediatric residency at Brown University's Hasbro Children's Hospital/Rhode Island Hospital and was selected to serve an additional year as Chief Resident in Pediatrics. Upon completing her residency, she established a pediatric practice in Sudbury, MA that later became Mill Brook Pediatrics, a Mass General Brigham (MGB) health system independent affiliate.
She is a Diplomat of the American Board of Pediatrics and is a Fellow of the American Academy of Pediatrics. Dr. Geddes serves as the Chairperson of the Emerson Physician Hospital Organization and on the Board of Directors for MGB Community Physician Organization. She is also a member of the active medical staff at Emerson Hospital.
Dr. Geddes has roots in the Lake Sunapee Region, with a home in Grantham, which she and her husband, William Wirth, MD, plan to relocate to full-time once she begins the role.
About New London Hospital
As a member of Dartmouth Health, New London Hospital is a Critical Access Hospital serving 15 communities in the Kearsarge/Lake Sunapee region in central New Hampshire, providing primary care and specialized clinical services in a patient and family centered environment. In addition to services at the main campus in New London, primary and some secondary care is offered at the organization's Newport Health Center, a rural health center in Newport, NH. For more information, visit the New London Hospital website.