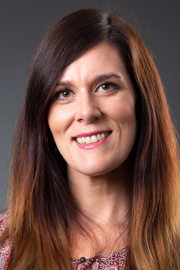 Stephanie
L.
Schmidt
, MSN, APRN
Obstetrics & Gynecology
I am passionate about empowering women to live healthy and happy lives. I listen to my patient's concerns. I recognize that their healthcare needs to be holistic. It must address their physical, mental, and emotional health. My goal is to work with each patient in a way that allows them to choose and prioritize their health care goals. I do my best to meet them where they are at in life. It is rewarding when a patient explains that their interaction with me was the first time that they felt as if they were listened to.
Women's health care is very multifaceted - from contraceptive counseling, pregnancy, menopause and beyond - I want to be involved with helping women navigate their health throughout the lifespan. Women need to have strong health care advocates working alongside them and I see myself as a partner and helping to get those needs met. Developing a care plan that works for the individual and their family is my goal with every patient. I feel as if I can offer care that can adapt and be flexible (within evidence-based practices) so that it works for that individual's needs.
Where to find me
New London Hospital
273 County Road
New London,
New Hampshire
03257
Phone:
603-526-5450
Fax:
603-863-6084
Newport Health Center
11 John Stark Highway
Newport,
New Hampshire
03773
Phone:
603-863-1274
Fax:
603-863-6084
About me
Stephanie L. Schmidt, MSN, APRN
Joined
Languages
Education
Graduate
MSN, Masters of Science in Nursing, University of Colorado Health Sciences Center, Denver, CO, 2016
Board Certification
APRN, Women's Health Nurse Practitioner, 2016