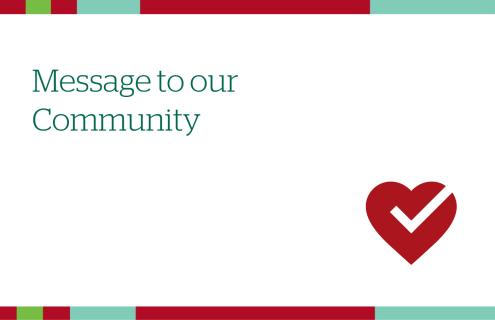 In 1938, Harvard University researchers began a decades-long study on what enhances happiness. After working with different variables, they found that positive relationships are the key to happier, healthier and longer lives.
With that in mind, the Cardiology Department at New London Hospital (NLH) encourages the community to embrace opportunities to connect with family and friends, whether through special meals and activities or simple gatherings.
This is especially important to remember during the month of February, also known as American Heart Month. Our team of highly skilled cardiologists, nurses, technicians and staff are available to treat patients at NLH across the spectrum of cardiovascular diseases, including hypertension, elevated cholesterol, valve disease, coronary artery disease and congestive heart failure.
We also focus on disease prevention, specifically, the importance of diet and exercise toward long-term cardiovascular health. Along with on-site medical intervention and prevention support, our patients have direct access to surgical and interventional cardiology treatments nearby at Dartmouth Hitchcock Medical Center.
Our team is dedicated to supporting heart health throughout our region and are always prepared to deliver optimal care. We wish our community health and happiness this Heart Month—and always.
Andrew T. Torkelson, MD