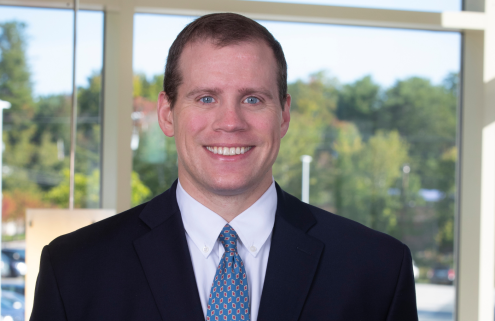 Throughout the course of New London Hospital (NLH)'s 104 year history, we have managed to weather some incredibly challenging times—but our mission to provide accessible, safe and quality care to the communities we serve has never wavered. At NLH, we continue our focus on incorporating our core values of excellence, compassion, accountability and collaboration to support that mission. I am grateful for everything our employees do to serve our patients while enduring the lingering challenges of COVID-19 and current staffing shortages.
While we are starting to fill some much needed positions, we are, unfortunately, still unable to accept new patients in our primary care clinics for adults at NLH and Newport Health Center (however, our pediatrics team is accepting new patients). Even with the addition of several nurse practitioners, we continue balancing the recent departures of other providers. Letters have been sent to patients who have been affected by a departing physician, informing them of their reassigned primary care provider.
We understand this is challenging for those seeking extended care and will continue to update our primary care webpage with new information and provider options. For immediate care needs, our Express Care is available to anyone over the age of 2 and no appointment is required. Please click here for more information and hours of operation.
Even though we continue to deal with these challenges, I am pleased to report that NLH continues to receive high marks from our patients via our Press Ganey surveys in our primary and specialty areas as well as our emergency and Express Care services. I want to thank our patients for their feedback, both positive and negative. We value your opinion and are always striving to improve.
Thank you for your continued patience and understanding.
Tom Manion, MPA, FACHE, CMPE
President and CEO
New London Hospital