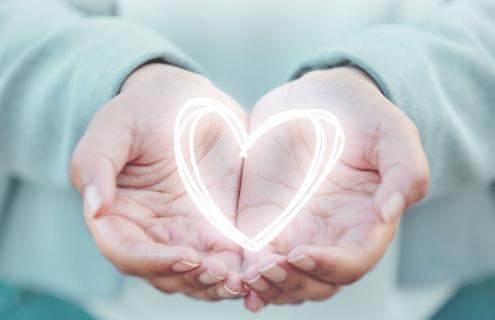 In early 2022, the Patient and Family Advisory Council (PFAC) launched with 14 members. Guided by New London Hospital's (NLH) vision, mission and values, PFAC is dedicated to improving the wellbeing of individuals in our community by infusing the voice of our patients and their families throughout the entire healthcare setting.
PFAC is a diverse group of current or recent patients—or their family members—representing our patient community. The council is a resource for NLH staff, departments and leadership by providing constructive feedback to enhance the patient experience.
"Historically, healthcare has relied on feedback collected through patient satisfaction surveys or patient advocacy channels that exist within hospitals—after the patient has already received care and left the facility," explains Bentley Gallo, patient experience program specialist at NLH. "By developing and sustaining the PFAC, NLH and Newport Health Center are creating a pathway to engage our patients proactively for feedback about the work we do now, as well as about planned projects and improvements. By having patients actively review policy, practice and care, we can help ensure increased patient satisfaction, rating scores for our providers and continued financial success."
Another area in which PFAC can prove helpful is with language used in healthcare. Often, terms and phrases might seem simple to healthcare professionals, but PFAC advisors can help identify those that are confusing or problematic—and convey what information is most meaningful to our patients.
"In our PFAC meetings with department heads and other personnel, the committee has provided input to make the patient experience even better—which has been openly received, and, where appropriate, implemented," share PFAC Members Nancy and Peter Keenan. "This has confirmed our trust in the ongoing implementation of NLH's mission to provide the best possible patient care and experience, while simultaneously carrying out the hospital's commitment to the community."
NLH hopes the work of the PFAC will help improve communication transparency on an organizational level and provide patients a better understanding of how the care model operates.
PFAC is always seeking interested patients and family members of both NLH and Newport Health Center to join us. We are committed to creating space for unique and diverse perspectives to accurately represent patients during these meetings. We are also seeking parents of children receiving care within our organization who are willing to provide feedback on pediatric care.
If you're interested in joining PFAC in our mission to drive improvements to patient experience, contact Bentley Gallo at patient.advocacy@newlondonhospital.org or 603-526-5467.